We made it to our final summer house! This was our 3rd and hopefully final move until we return to Guatemala in November. It's been both a fun and a difficult transition. It's a beautiful thing to be living in a tranquil cabin in the woods; but, it has also come with some unique challenges that we are still working through.
Our new hometown is Miramonte and we are glad to contribute to a significant population spike!
Our very first visitor – a bear! Now the trash & recycling get to come inside every night.
We have had other visitors that we've been WAAAY more excited to see — my siblings and the kid's cousins.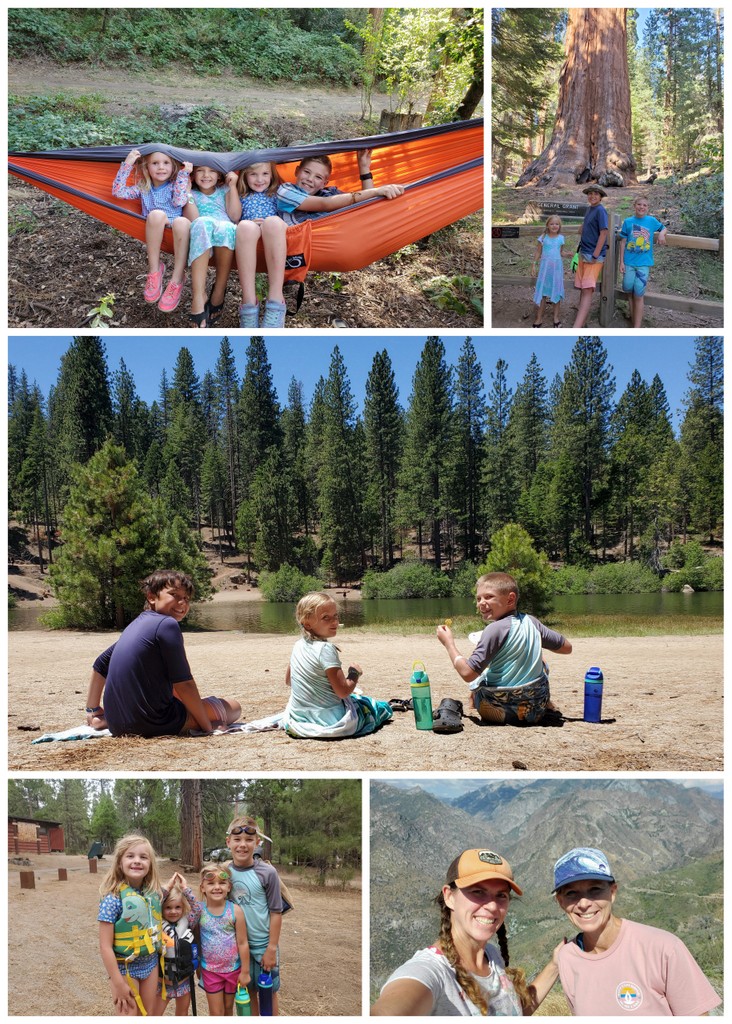 And some special friends on a road-trip from Seattle to Arizona drove out of their way to hang with us!
We are loving that we have two amazing National Parks within an hours drive to explore whenever we get the chance.
The backpacking opportunities abound here! Jason and Mabel went on their annual Father-Daughter backpacking trip together to Weaver Lake and then later on Jason went on his own 3-day trip through the Rae Lakes Loop.
We continue to enjoy being a mere three-hour drive away from many of my family members. We got to celebrate the 4th together, plus special July birthdays and I got to meet my new nephew when he was less than a day old. Pretty awesome.
This Sunday, we celebrated the first of our family's three summertime birthdays. It was kind of grounding to celebrate a birthday in this new space. Somehow it felt more like our home. My birthday is next, then Mabel's in a few weeks. Woo-hoo!