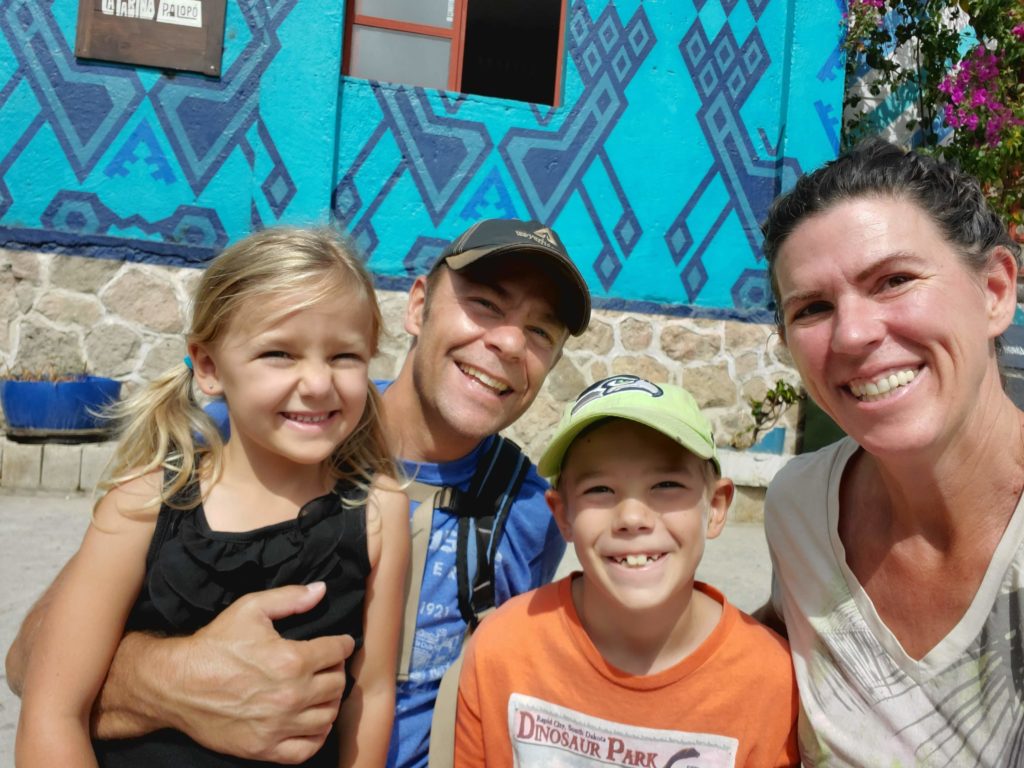 Earlier this month, we took the kids on their first truck ride to a nearby village. Trucks in this area are used like informal buses to take passengers from village to village. When the back is full, the truck begins it's short journey. It's a fun and convenient way to travel.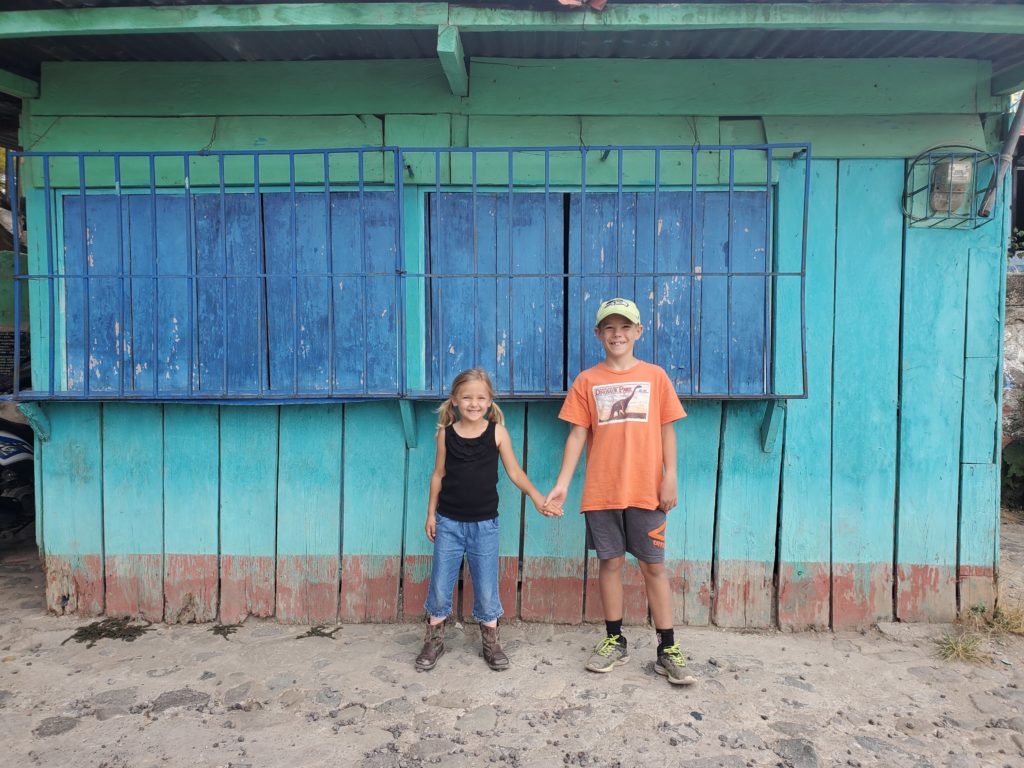 While we wandered, we came right into contact with one of Jason's previous students, Maria. She is now attending college on the weekdays and runs her family's handicraft booth on the weekends. It was a joy to see her. And she told us she still had a photo of "baby Luke" from when we last lived here. So special.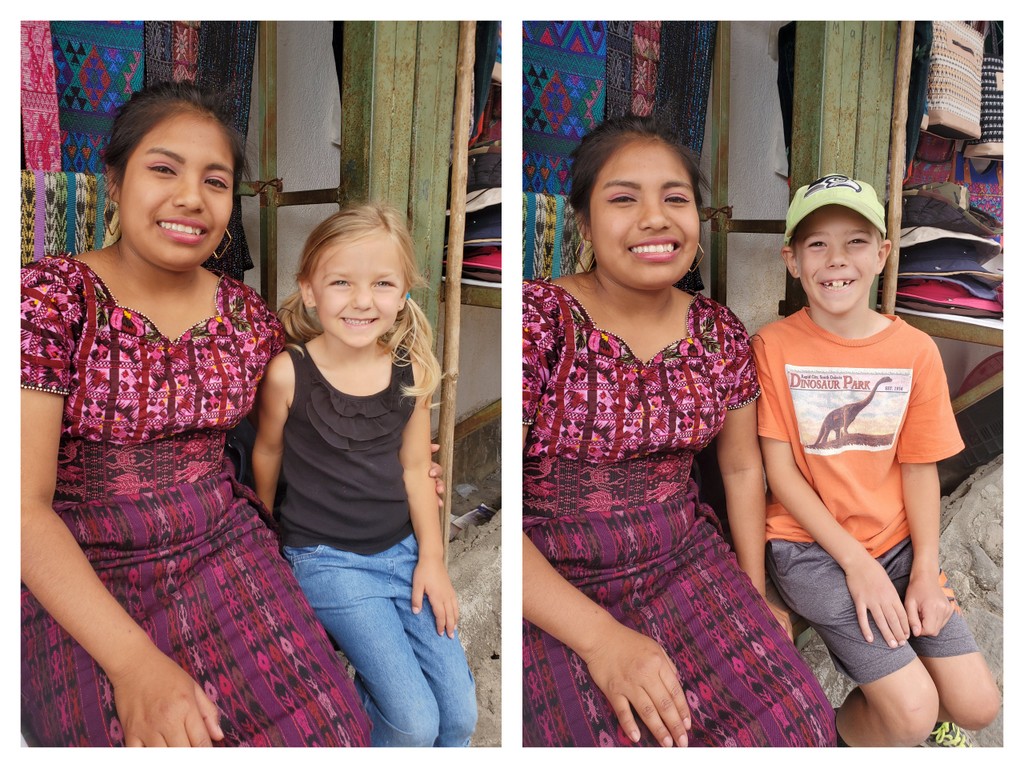 Many of the beautiful textiles here are created by women weaving the material by hand using these looms.
Exploring the twisting pathways that make up the majority of the towns "roads."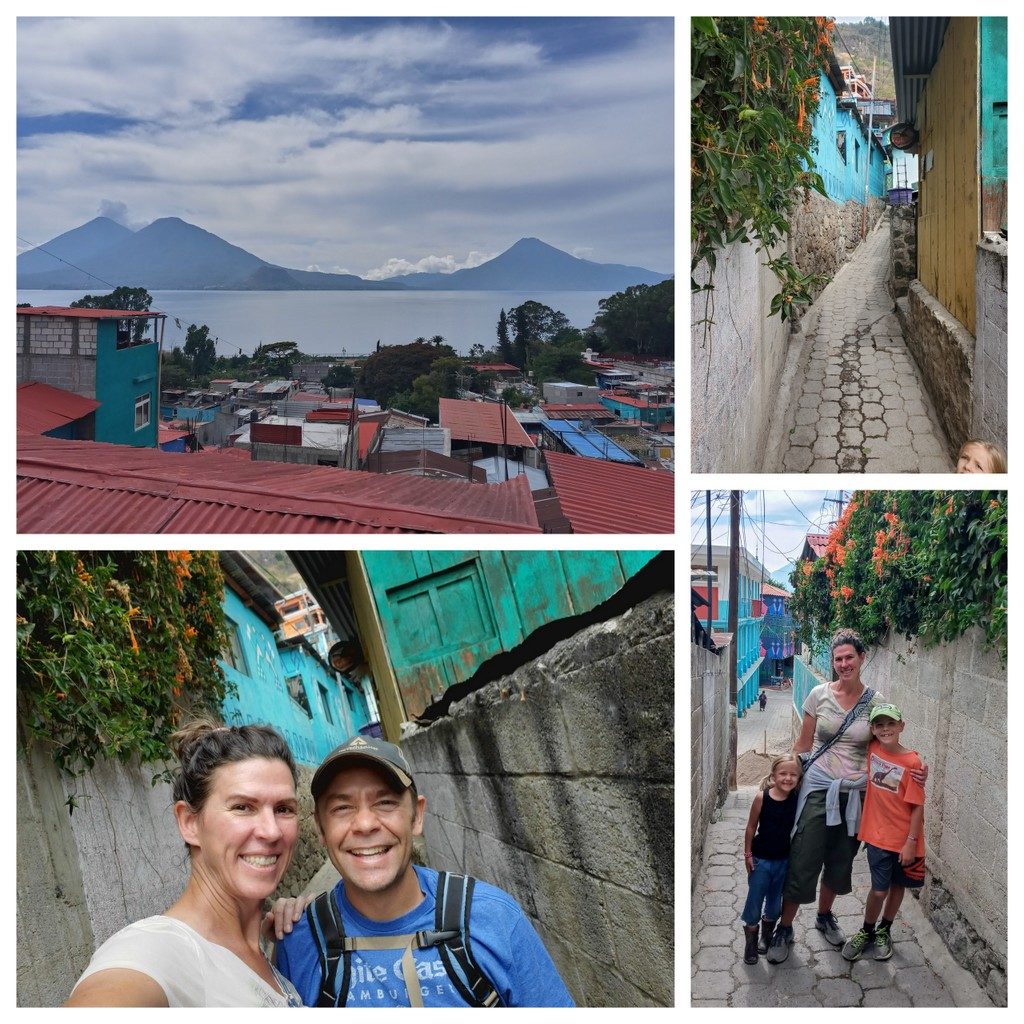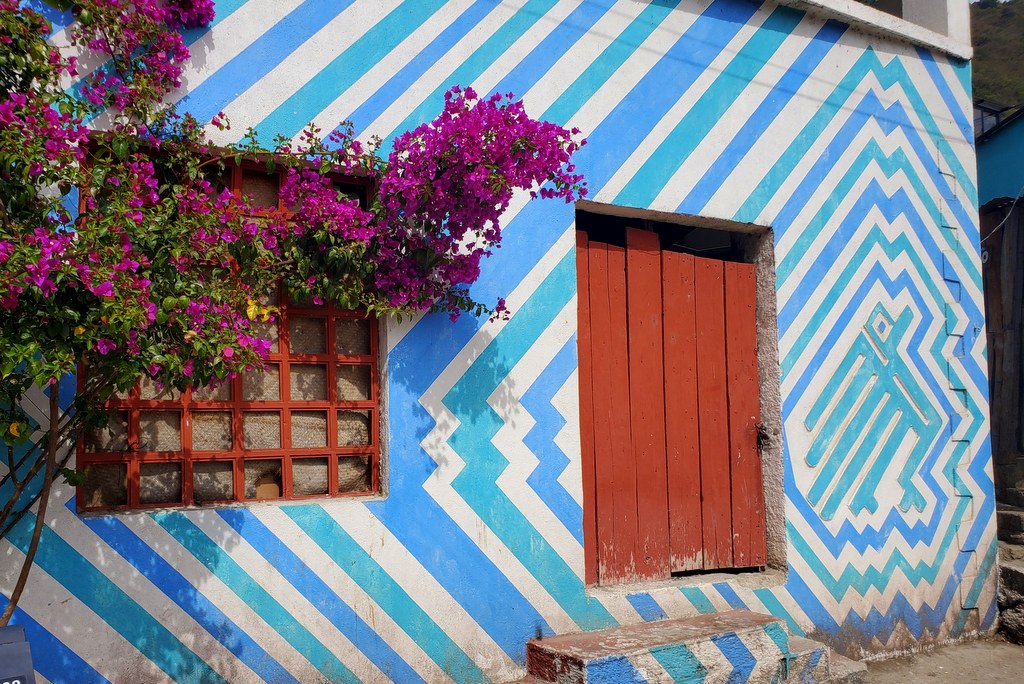 We thoroughly enjoyed all the beautiful blues and greens used in decorating their buildings.
We told the kids that if they'd make the 2 1/2 mile walk back to Pana without too much complaining, we could stop for a snack along the way and get ice cream when we arrived back in Pana. We found this little cafe to stop at, perched on the hill with amazing views. What a delight!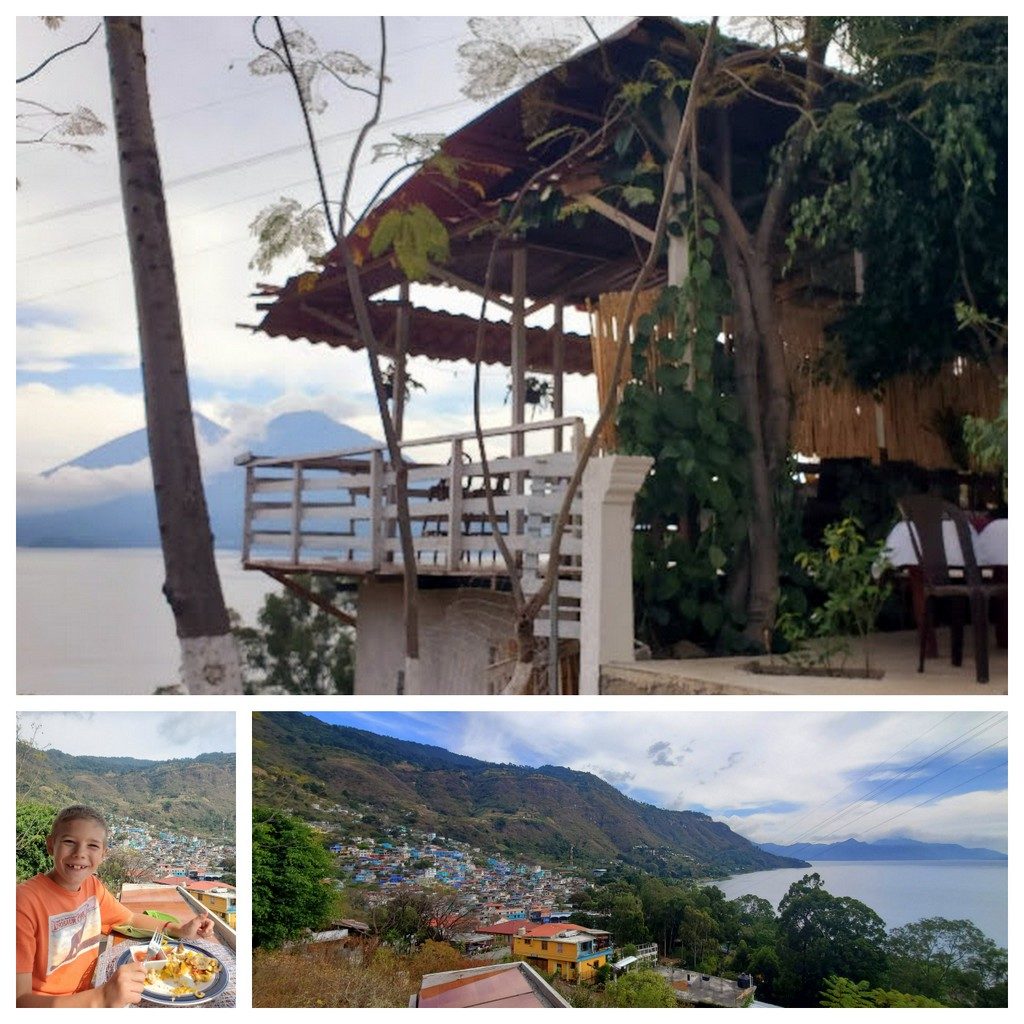 And the promised ice cream! After a day full of walking and with very few complaints. Love that.